Diwali is called the festival of lights. Many people on this occasion are very enthusiastic as they believe in buying new dresses and gold jewellery. Moreover, many people celebrate dhanteras which fall before diwali and It is considered as a good omen where people buy gold. Women buy gold this day to wear on d-day.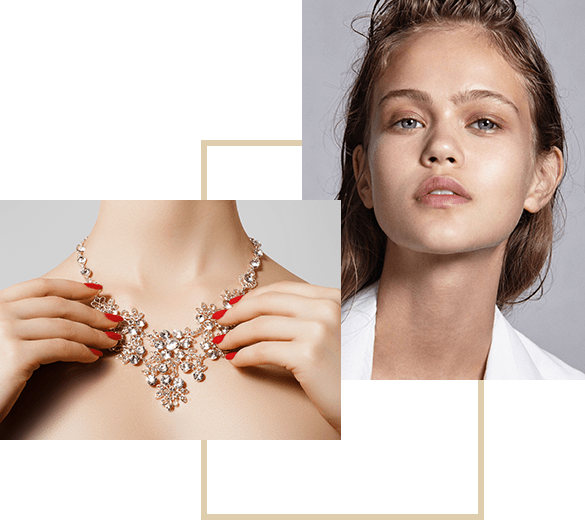 Buying gold jewellery is a large investment. So choose your pattern and design carefully. It's
better to take advice from someone before buying jewellery that will suit your attire this diwali.
This Diwali season you will come across an exotic range of gold jewellery embellished with
some ethinic designs.

Here are some trends that you can follow this diwali.

Kundan and Polki's Jewellery :
Kundan jewellery originated from rajasthan. This diwali makes you feel like maharani of
this era by pairing you dress with heavy kundan and polkis. Kundan are mostly thick neck
pieces which go with heavy embroidered anarkalis. Polkis are similar to kundans. It has mughal
origin. Polki stones also go well with your lehengas.You can wear this kind of jewellery with
bright color dresses like red, bottle green, blue. Kundans and Polkis though they are old but
they are still in fashion.

Light weight jewellery:
Light jewellery is a modern trend that you can try this diwali. For the people who are not a big
fan of heavy jewellery. LIght weight jewellery includes pendant sets, simple chains, studs. These
types of jewelleries can be paired with kurtas, saress. It will give you a classic and simple look.
Here is a special tip: try wearing light weight jewellery with pastel colors that will enhance your
outfit more.

Maang Tikka:
If you are wearing sarees which have heavy embroidery, try pairing it with maang tikkas. It will
give you a traditional look. Maang tikkas are also known as head gears.Maang tikkas can also
be paired with small gold studs to complete your diwali look. Maang tikkas make you look
unique as many don't prefer to wear maang tikka.

Chokers:
Try wearing heavy chokers that will make you look fab this diwali.These necklaces are wrapped
tightly around your neck. We have a variety of chokers, pair these chokers with your dress this
diwali and look dazzling.

Layered jewelry:
Multi layered jewellery is one of the huge trends this season. Long necklace usually looks good
on traditional sarees. If you are planning to wear a traditional saree this diwali then you must try
layering your long necklaces. Layered necklaces were a trend in the 90's. This trend is coming
back.