For the professional people, the "free time" is often in short supply. This makes time-consuming activities like picking the perfect outfit and best 9 to 5 jewellery rather hard to do.  At the same time, shining at your workplace is all about getting that much-coveted promotion and receiving that huge bonus because of your persistence and success. Your skills, competence and hard work speak volumes about you. But we all know that there can be a few of those off-days, right? The days when you feel that nothing is going your way; when you feel bogged down by the pressure or when an issue in your personal life shows its ugly face at work when you least expect it. We have all been there, ladies. But, there's no mood that a little bit of make-up and some beautiful Jewellery for Office can't cure. You can Buy Work Wear Jewellery Online for the Best Deals at Finura By Richa.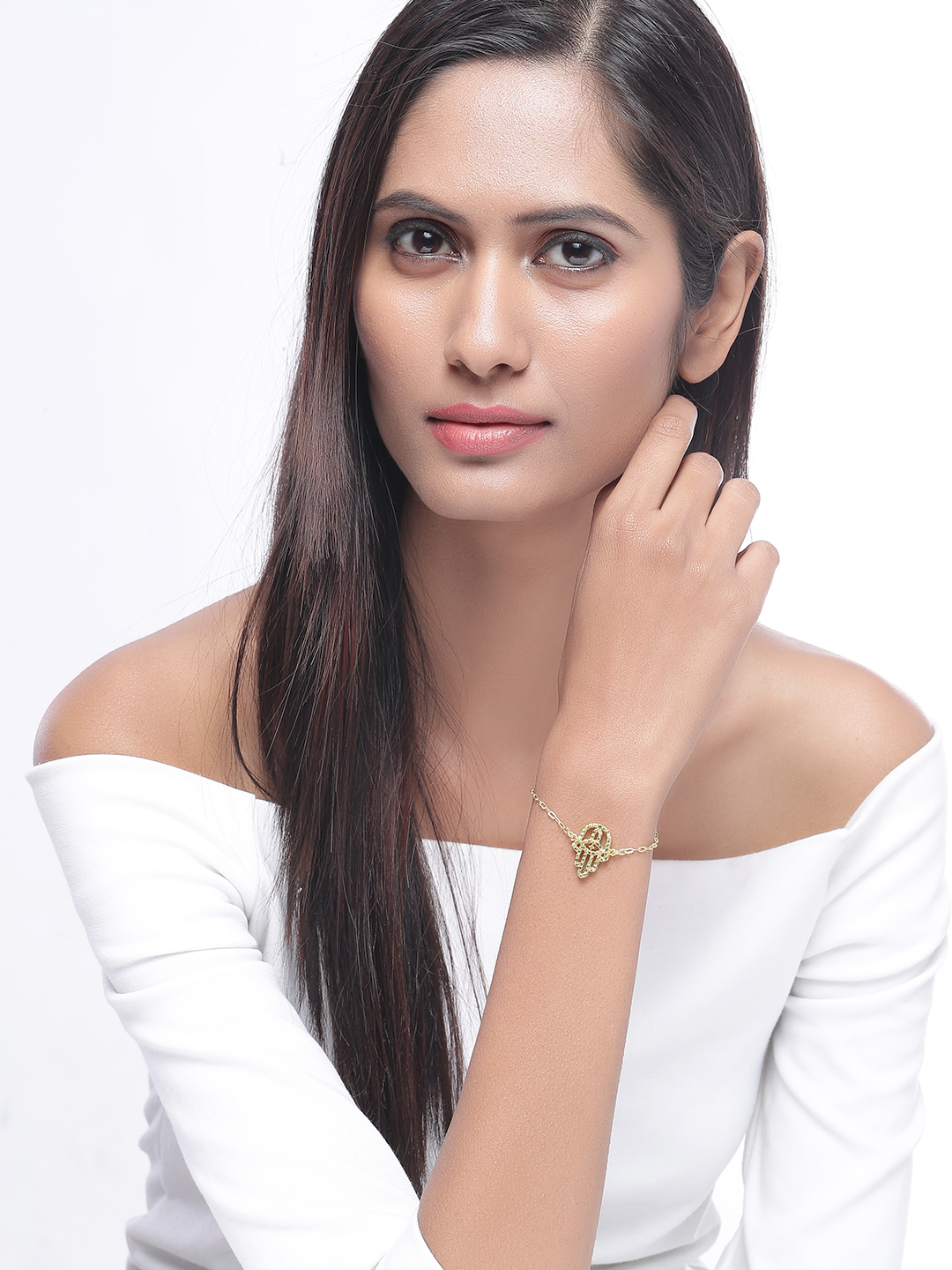 We do understand that at work, you would want the focus to be yourself and not on what you are wearing. This is why we have some very useful tips, along with Best Jewellery to Wear at Work for you to shine at your workplace.
Less is More
This has got to be your mantra ladies. You have to understand that your office is not the place to show off every bit of Jewellery for Office owned by you. It is about intelligently pairing your favourite pieces. Maybe one day you skip the neckpiece and wear a beautiful pair of earrings. The other day can be about skipping a bracelet and wearing just an elegant watch on your hands.
Keep it Simple
Another thumb rule is to keep your office wear jewellery simple. Flashy pieces are not what you are looking out for. Focus on stud earrings, a chain with a simple pendant, and maybe a charm bracelet. Danglers or chunky neckpieces will distract people from what you are saying. Buy Work Wear Jewellery Online from our website.
7 Stunning Jewellery Pieces to Shine at Work:-
Now that we are clear with the basics, let us go through a few stunning workwear jewellery pieces:
Black Onyx Silicon Cut Earrings – On days that you are feeling particularly dressy, this beautiful pair of silver polished earrings is perfect Jewellery to Wear at Work. Pair this with a monochrome pantsuit and leave your neck and hands bare. You are sure to make heads turn.
Citrine Zircon Earrings in Half Flower Design – If you love flowers and nature in general, this is an ideal piece of jewellery for you. It is very versatile and will go perfectly with Indian as well as western wear. If you want to Buy Work Wear Jewellery Online, check out our Collection.
Dia Colour with Gold Plated Chain – This stunning necklace is a twist to your boring chain and pendant story.  It is one of the Best Jewellery to Wear at Work. It is minimal, yet extremely stylish at the same time. Wear this with a formal, black one-piece dress and shine on the entire day. Complete the look with single stone stud earrings.
Green Stone Pendant in Gold Polished Chain – The unique pendant in this neckpiece can immediately take your entire look a few notches higher. Wear this with a black or a white outfit to bring out the clear green colour of the pendant. This neckpiece can also take you from a day to an evening cocktail look in a jiffy. Buy Work Wear Jewellery Online from our latest collection here.
All Charms Bracelet – Charms have been a favourite since childhood. Why not refresh your childhood memories by wearing this beautiful bracelet to work? It is in a complete minimalistic design making it perfect for workwear. The best part about such bracelets is their versatility. Wear them with your Indian or western wear; you are sure to receive tons of compliments for this Best Jewellery to Wear at Work.
Chinese Blue Stone Ring – Rings are great for days when you want to add some extra bit of drama to your look. This beautiful blue stone ring does exactly that. Skip the necklace and bracelet; this ring paired with small stud earrings is Best Jewellery to Wear at Work and is enough to make a statement. Wear a white outfit to bring out the best in this ring.
Metal Ring Set – Looking out for something minimalistic, yet stylish at the same time? This set of stackable gold polished rings is your answer. Whether you want to wear them separately, or together, the choice is yours! Just remember to avoid any other type of hand ornament for the day. Get the best collection at  Finura By Richa to Buy Work Wear Jewellery Online.
There you go! Above mentioned pieces of jewellery are the Best Jewellery to Wear at Work. We have sorted out all your Jewellery for Office woes, specially the Monday Blues. The key to getting a good workplace look, or any other look for that matter is to wear everything with confidence. Your confidence and belief in yourself will make you slay all the way.